Nov
16
Wed
Agri-biotech Boot Camp

@ SEARCA and UPLB
The Biotech Boot Camp aims to enlighten high school science students from various provinces on the science, safety, and potential benefits of biotechnology in agriculture through workshops and exposure trips to biotech research institutions in Los Baños, Laguna.
Jun
27
Wed
Biotech France 2018 International Conference and Exhibition

@ Pôle Universitaire Léonard de Vinci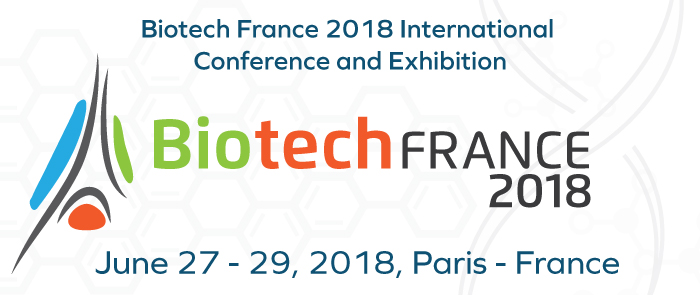 The international applied biotechnology conference: Biotech France 2018 Conference & Expo will be held in Paris, France from 27 to 29 June 2018. This international event will reflect the full diversity of current biotechnology science advances in research and practice that open opportunities for exploitation of knowledge, commercially or otherwise, together with news, discussion and comment on broader issues of general interest and concern.
The aim of this conference is to foster the exchange of knowledge, experiences and ideas among scientists, academics, students, industry representatives and other professionals interested in biotechnology; and works to develop synergies and relationships that further advance the field. It will provide an excellent opportunity to all participants to establish networks, to share ideas and to form partnerships with biotechnology-based private sectors, equipment manufacturers, technology providers, and biotechnology associations, research institutes, universities, biotechnologists and biotechnology students.
The Biotech France 2018 is an international conference on applied biotechnology focusing on the following topics:
Biochemical/Bioprocess Engineering
Pharmaceutical/ Medical Biotechnology
Environmental Biotechnology- Green Economy
Food, Marine and Agro-Biotechnology
Bio-economy/ Green Economy
Conference Deadlines
Abstracts Submission Deadline – Apr 27 , 2018
Early Bird Registration fee deadline – Mar 30 , 2018
Conference Registration deadline – May 24 , 2018
Conference Proceedings Papers Deadline – Jul 20 , 2018
Conference Journals Papers Submission Deadline – Jul 20 , 2018
Jan
28
Mon
13th International Conference on Agriculture and Plant Science
About Conference:
Conference Series LLC Ltd feels proud and honored in inviting the contributors across the globe to its 13th International Conference on Agriculture and Plant Science (Agri Summit 2019) to be held during Jan 28-29, 2019 in Osaka, Japan. Agri Summit 2019 is the premier event that brings together a unique and International mix of experts, researchers and decision makers both from academia and industry across the globe to exchange their knowledge, experience and research innovations to build a world Food, Beverage scientists, industrialists, and entrepreneurs meet.
Conference Series LLC Ltd organizes 3000+ Global Events inclusive of 600+ Conferences, 1200+ Workshops and 1200+ Symposiums on various topics of Science & Technology across the globe with support from 1000 more scientific societies.
For decades, a growing body of evidence points to food as the key to improving the health of our bodies, as well as the health of our communities and our environment. Our food choices are informed consciously or not by policy, society, economics, and marketing and, of course, personal choice. Increasingly, food is being touted as a method of prevention, and a prescription for better health.
The annual Food & Beverage Conference continues to be the premier environmental event for the food industry, bringing together senior environmental managers from food and beverage companies to share their experiences with sustainable practices, environmental compliance and new technologies and approaches. This Food conference is open to those employed by a food or beverage processing company, food and beverage industry vendors, and consultant partners and supporting trade associations. This food event is organized to foster information exchange and networking.
The associated exhibition will run in parallel with the conference and definitely it will offer you the chance to get updated information from companies active in your area of interests.
This is an open event; we welcome and invite you to participate in this prestigious food conference to make an event as the best event in japan.
Target Audience:
· Agriculture Science Faculty, Students, Scientists
· Food Science Technologists
· Food Science Students, Scientists & Researchers
· Food Science and Safety Department
· Food Science and Safety Associations and Societies
· Plant Science Faculty, Students, Scientists
· Animal Science Faculty, Students, Scientists
· Agricultural Universities
· Forestry and Landscaping Scientists
· Agriculture and Plant Associations and Societies
· Agriculture & Food Security
· R&D Laboratories
· Manufacturing Agricultural Devices Companies
· Food science Faculty