When:
June 27, 2018 – June 29, 2018
all-day
2018-06-27T00:00:00+02:00
2018-06-30T00:00:00+02:00
Where:
Pôle Universitaire Léonard de Vinci
La Défense
Paris
Contact:
Biotech France 2018 Secretariat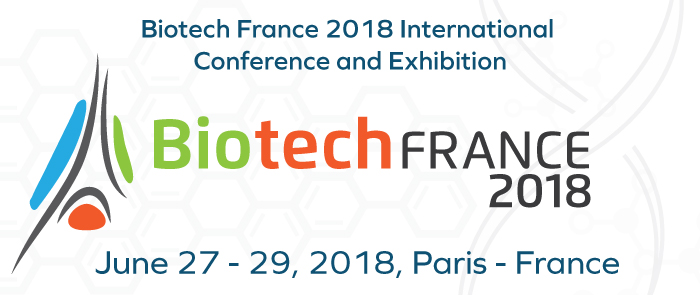 The international applied biotechnology conference: Biotech France 2018 Conference & Expo will be held in Paris, France from 27 to 29 June 2018. This international event will reflect the full diversity of current biotechnology science advances in research and practice that open opportunities for exploitation of knowledge, commercially or otherwise, together with news, discussion and comment on broader issues of general interest and concern.
The aim of this conference is to foster the exchange of knowledge, experiences and ideas among scientists, academics, students, industry representatives and other professionals interested in biotechnology; and works to develop synergies and relationships that further advance the field. It will provide an excellent opportunity to all participants to establish networks, to share ideas and to form partnerships with biotechnology-based private sectors, equipment manufacturers, technology providers, and biotechnology associations, research institutes, universities, biotechnologists and biotechnology students.
The Biotech France 2018 is an international conference on applied biotechnology focusing on the following topics:
Biochemical/Bioprocess Engineering
Pharmaceutical/ Medical Biotechnology
Environmental Biotechnology- Green Economy
Food, Marine and Agro-Biotechnology
Bio-economy/ Green Economy
Conference Deadlines
Abstracts Submission Deadline – Apr 27 , 2018
Early Bird Registration fee deadline – Mar 30 , 2018
Conference Registration deadline – May 24 , 2018
Conference Proceedings Papers Deadline – Jul 20 , 2018
Conference Journals Papers Submission Deadline – Jul 20 , 2018